Cut & Sew
From our origins servicing the contract, motion and stationary upholstery industries, CTL's Cut & Sew program has evolved over the last 15 years to include service to the hospitality, automotive, marine and aviation industries.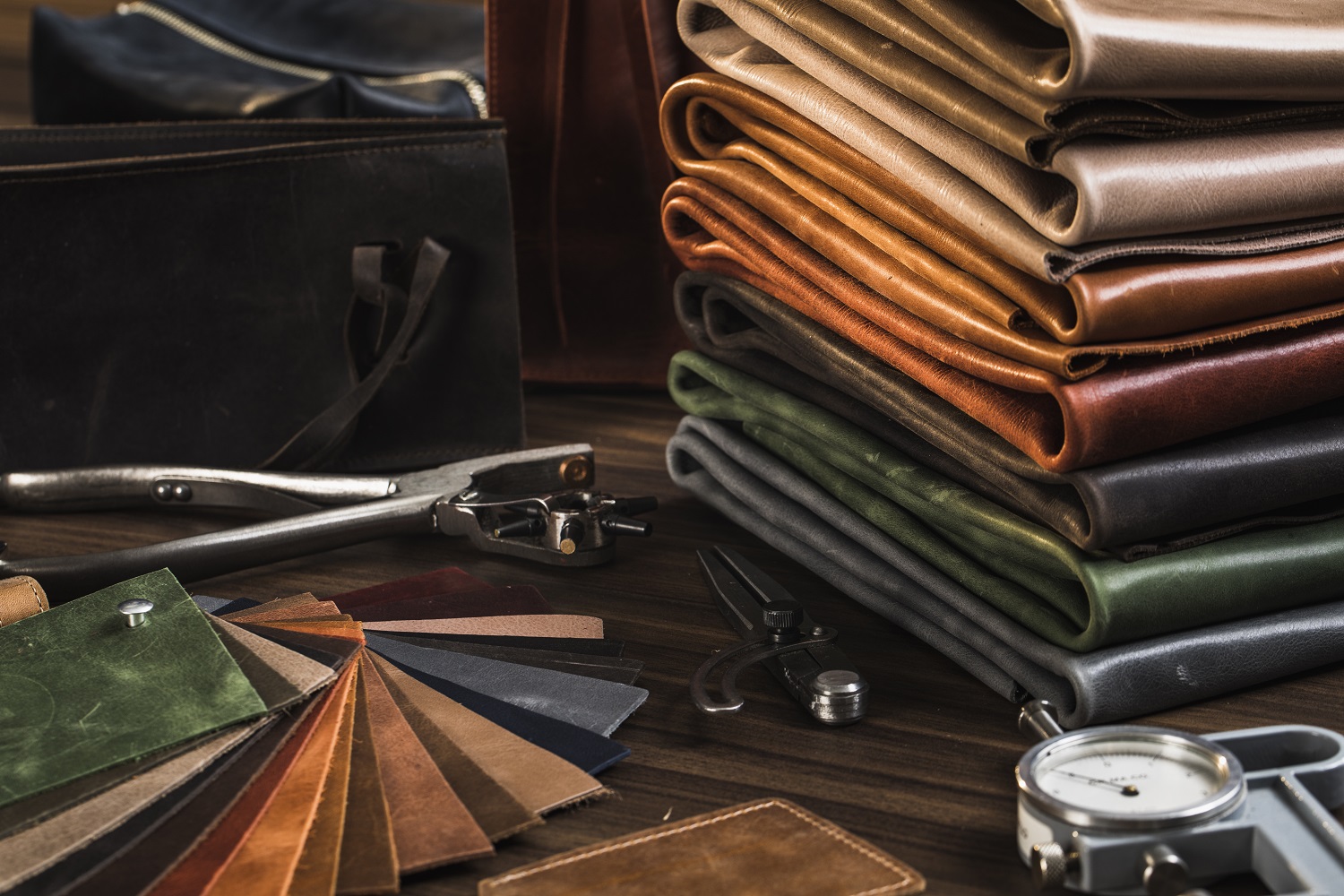 At CTL, we work as an extension of your company whether you require large volume production, a small "quick-ship" program or a value-added way to produce leather accessories. Our deep understanding of the properties and characteristics of leather is supported by our strong relationships with leading worldwide tanneries, allowing us to offer simplified yet tailored solutions to get the job done as quickly as possible, while maintaining the high level of quality for which we're renowned.
At CTL, our manufacturing processes are based on the principles of lean manufacturing and continuous improvement, to allow for greater manufacturing flexibility as well as immediate response to quality control issues.
Program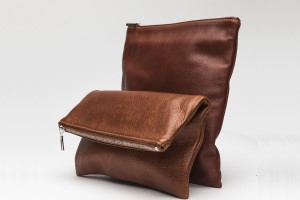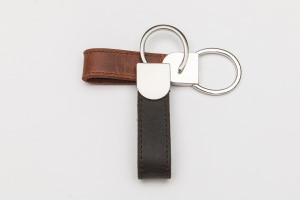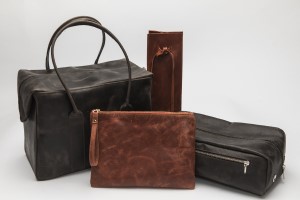 Our Cut & Sew Program features multiple facilities with the capability to handle runs of any size and meet all of our customer's requirements. From our Toronto facility, CTL leverages the benefits of our leather hide stock to provide unique and customized programs for either volume or special orders, including vinyl match, from our extensive product inventory.
At CTL, we pride ourselves on short lead times, responsive service and being a cost-effective and flexible partner for all your upholstery needs.
Cut & Sew Services Include:
"Quick-Ship" program
Vinyl match for corrected leathers
Strict quality control guidelines
Pattern design & development services including modifications and adjustments
COM program (leather, vinyl, fabric)
What We Need to Get Started:
Patterns (paper or cardboard)
Sewing instructions and specifications
Lining and Zippers specifications
Sample sewn cover
Please contact us to request more information about our Cut & Sew Program.
Quality Control
The following control plan is implemented for all cut & sew programs: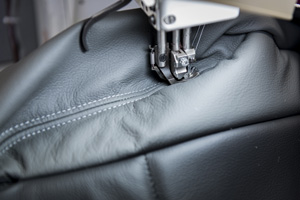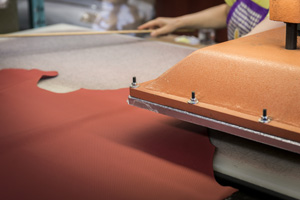 1. Pattern Development
Iterative development procedure
Leather cutting standard definition on physical patterns including "notching" to simply sewing procedures
Sewing instruction definition
Final Inspection definition by part
Packaging definition by part
2. Leather Cutting Standards
Established with customer and are part-specific
Tiered cutting standards for multi-level classification
Documented standards used by cutting and inspection team
3. Dye-Lot Control
Triplicate Master Files
Documented labeling and approvals
Spectrophotometer backup by shipment (leather and vinyl)
4. Iterative Quality Control Program for continuous improvement
5. Production Control Plan for Product Free of Flaws
Primary Inspection: at cutting tables using pattern standards
Secondary Inspection: 100% cut part inspection using pattern standards
Tertiary Inspection: 100% questionable / rejected cut part inspection by manager
Sewing Inspection: visual inspection by sewers for any noticeable flaws
Final Inspection

100% inspection of finished part (leather, seams, etc.)
Physical covers with documented inspection points used in final inspection
Random sampling by Production & QC Managers – all shipments
100% Traceability of all parts back to source